SocialErasmus is an ESN international program that aims to involve young citizens during their mobility experience through volunteering activities that take social action, fostering change in the society. The project goes under the slogan: Leave your mark!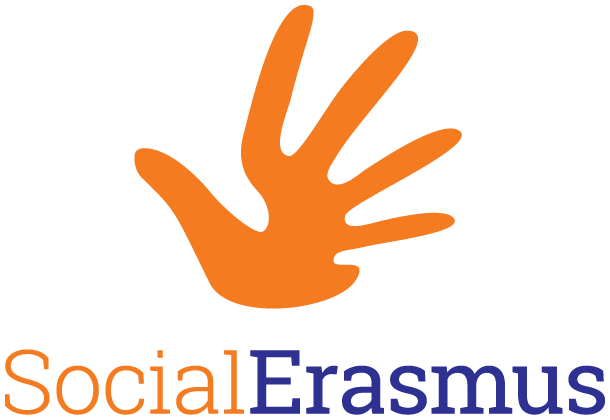 Aim:
The aim of SocialErasmus is to enrich the international experience of young people abroad with volunteering activities that allow them to understand society's problems and to work on the solutions. SocialErasmus provides an opportunity for international young people to get to know other realities and learn how they can contribute to improve society as citizens of the world.
Mission:
Our mission is to provide young citizens with the opportunity to do more with their mobility experience, to make a difference and create a positive social change through volunteering.
Vision:
Show the added value of volunteering as a part of a mobility experience through SocialErasmus.
SocialErasmus activities:
We believe mobility is a life-changing experience through which young citizens are able to broaden their horizon and face realities different from theirs, enabling them to develop as citizens of the world making a contribution to the improvement of society.
ESN volunteers organise SocialErasmus activities that impact every cause and provide a social change.
SocialErasmus Week
Twice a year, ESN sections from all over Europe together organise a full week of SocialErasmus activities. International students participating in exchange programs can join ESN volunteers and leave a mark in society, and show that mobility does not only consist of travelling or studying abroad but also actively engages students in local communities, which fosters a better cultural understanding and inspires international students to come back to their home countries with the will to also make a change there.