ESNcard is the membership card of the Erasmus Student Network, which means that you can access to all the services offered by the ESN and our partners. With the ESNcard, you will enjoy thousands of discounts all over Europe. Moreover, you will have the opportunity to participate in thousands of events all year long.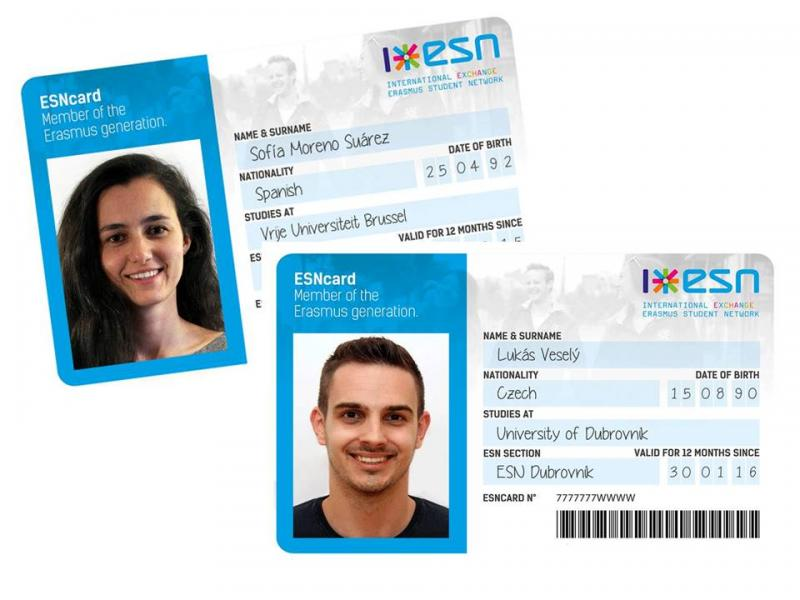 Why do I need such a card?
The aim of the ESNcard is to support and give opportunities to international students during and after their exchange.
ESNcard provides you with:
Culture discounts in museums, cinemas, concerts, events

Fun & leisure discounts in pubs, clubs, restaurants

Travel discounts language courses, useful information & news

Shops vouchers & discounts for books, fashion, electronic

Sports discounts in swimming pools, fitness & dance clubs, bike rental

Services internet, banks accounts, taxi, phone cards

Careers & Education information, student conferences and events, free trainings

Competitions each month for everyone with different prizes​
How can you get the ESNcard?
The ESNcard is distributed in almost all the countries where ESN is present by the ESN sections, which are non-profit student organisations at universities.
You can obtain your ESNcard from our local ESN section – ESN MENDELU.
For more information about ESNcard check out the websites: