Do you believe that mobility is a lifestyle? We do! 
Erasmus experience changes lives. There are so many ways to live, study, and work abroad. We have to make sure other people are informed about the different opportunities and are motivated to take the first step. It is our responsibility as the members of the #ErasmusGeneration.
Mov'in Europe is an international project of ESN started in 2014, running a multi-format campaign promoting various mobility opportunities to young people, students, and young graduates (volunteering, travelling, learning, studying, internships, working).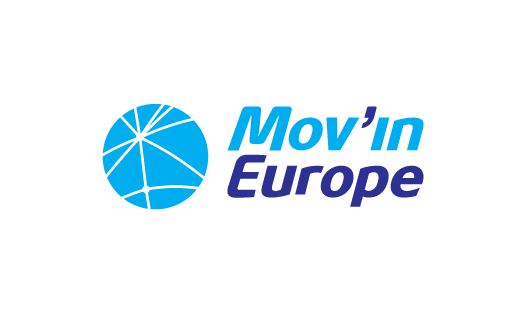 How?
Mov'in Europe is implemented by the international project team together with the Mov'in Europe community. It's our way to give something back—to reach the local students and show them how cool mobility is through activities organised by our ESN section! Events which we organize to support this projects are:
International Market
Country Presentation & taste of the national cuisine
Mobility/Erasmus days
Flag Parade (for the 30 years of Erasmus+ celebration as an ESN Brno United cooperation)
International Fest (ESN Brno United cooperation)
Find out more:
Mov'in Europe websites
Mov'in Europe FB page