Are you spending your nights on Netflix during the lockdown and running out of movies at this point?
This article is just for you! We made a list of Czech movies that we think you might like. So grab a beer, make some popcorn and start your movie!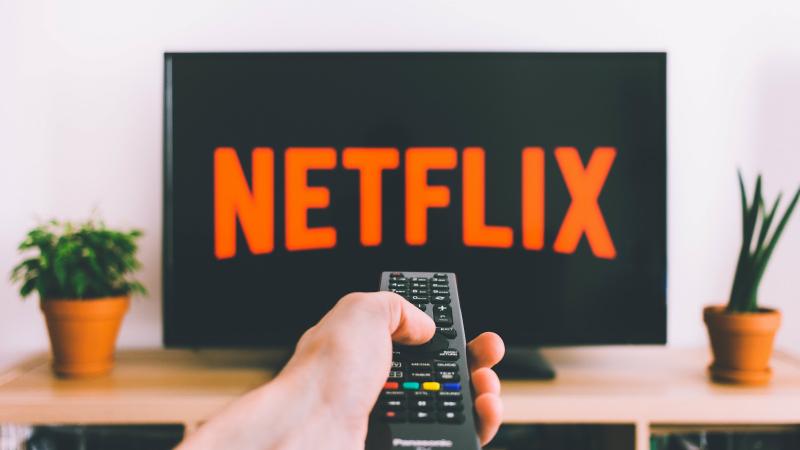 CLASSIC CZECH MOVIES
Pelíšky is probably the most popular movie among Czech families. Every year this movie is on TV during Christmas Eve, and most people watch it after giving out presents. It takes place between Christmas 1967 and the Prague Spring in 1968. The movie is about two families with different political beliefs, and it reflects the political situation in Czechoslovakia during those years while using some refined Czech humour. 
This movie is about a retiring teacher who refuses to admit that he is getting old. Instead of going to pension, he starts to work as a courier, which turns out to be a wrong choice. Later he starts to work in a supermarket at a window with returnable bottles where he experiences many exciting moments and finds out more about himself.
This next movie is a bitter-sweet comedy about four teenage boys and their lives from when they get their identity cards after turning 15 until they try to avoid military service when they turn 18. The identity card shows teenager's life in Czechoslovakia during the totalitarian regime and their daily struggles and adventures.
The Oscar-winning movie Kolya takes place in Prague during the Soviet occupation in the late 80s. Musician František Loutka gets fired from the philharmonic. Despite his occasional performances in churches or at funerals, he eventually starts to lack money. To solve his financial situation, he marries a Russian woman for money. She suddenly has to leave the country and leaves her five years old son Kolya to František. Taking care of the little kid who does not even understand Czech turns František's life upside down.
Every year, old friends Albert, Michal, and Pepa spend a week in a cottage in the Beskydy mountains. This year their wives forced them to take the kids along. The fathers try their best to create a fantastic winter holiday full of adventures for the kids. Their parenting techniques are, however, quite different from what their wives would approve of. One day the mothers show up unannounced and what they see leaves them speechless.
HISTORICAL MOVIES BASED ON TRUE STORY
The movie Milada takes place between the years 1937 and 1950 and describes the life of Milada Horáková, one of the many victims of constructed processes during the communist regime. Milada fought for truth and democracy, always following her conscience and conviction, even at the cost of endangering her family and herself. She was executed on June 27th 1950, even though many famous people, such as Albert Einstein, Winston Churchill or Elanor Roosevelt, asked for her pardon. 
This very emotional movie describes the tragic fate of a Czech village called Lidice during World War II. After the assassination of the second man of the Third Reich, Reinhard Heydrich, Nazis burn down the village. They kill all men and send all the women and children to concentration camps. In the end, there were 192 executed men, 58 women who died at the concentration camps, and 88 children were sent to gas chambers.
Jan Palach was a Czech student who, on January 16th 1969, on the Wenceslas Square in Prague, poured flammable liquid on his body and set himself on fire as a protest against freedom suppression. His funeral became a massive protest against the continuing Soviet occupation. The movie shows few months of Jan Palach's life before his death. 
A beautiful Czech actress Lída Baarová gets a part in the German movie Barcarole, which makes her popular among German audience, and she gains glory and wealth. She also steals the heart of one of the Third Reich's most powerful men, Joseph Goebbels. Even the Reich Chancellor Adolf Hitler himself doesn't hide the admiration for this talented Czech actress. However, the actions of the Nazis soon exceed all possible limits.
Anthropoid (Anthropoid) – 2016
Unfortunately, this movie is not on Netflix, and it's not even a movie created by a Czech director. But it's about Czech history, and we just had to tell you about it. Besides many talented Czech actors, you can see world-famous actors such as Jamie Dornan or Cillian Murphy. Anthropoid is based on a true story of a military operation during World War II, the purpose of which was Reinhard Heydrich's assassination. The movie follows the fates of two soldiers of the Czech foreign resistance, who land in December 1941 in their occupied homeland. With limited information and minimal equipment, they find a way to assassinate Heydrich. However, the operation does not work out the way they planned. You can download the movie for free here.
COMEDIES
Věra, the mother of three adult daughters, desires to fulfil her recently deceased husband's last wish – run a marathon. The plan is to divide the race into four parts and run it together with her daughters as a family relay, even though they have never run such a distance before. Věra finds a trainer who is supposed to help them train for the race. However, each of the daughters has her own problems and responsibilities, and they don't share Věra's excitement. So, will they finish the race? 
This Czech comedy is about seven young adults living in Prague who are trying to sail through life. The movie follows their life decisions, romantic relationships and struggles of daily lives.  
Sixty years old Jan, who works as a vet, is tired of his stereotypical days and his wife, who controls his life in every possible way. He remembers that he once had dreams and decides to follow them. His path to freedom is full of many different adventures.
The always single teacher of Czech language, Peter, realizes that the only woman he has ever loved was Eliška, his classmate from high school, but he never told her. He gets a chance to travel back in time to his high school days and fix his mistakes. Peter, however, gets into many troubles and his short stay in the past is full of complications. What do you think will he win Eliška's heart?
Dany and Filip, two teenage boys, are forced to spend a vacation with Dany's parents. Filip promises Dany that he will help him to pick up a girl. The presence of girls' rafting course brings out a lot of opportunities to fulfil this goal. However, Dany's parents and his little brother's presence makes it quite tricky, and the boys have to face many awkward situations.
We believe you found at least one movie that you might like, and you will give it a try. Now grab your snacks and enjoy!