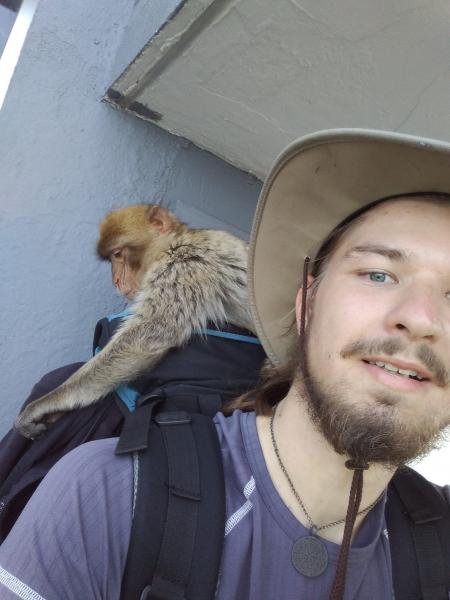 I guess most of you have already heard many students saying just great or funny things about their Erasmus. But has anyone also talked about the less happy stuff? Well, I wanted to begin with my fears before going for my study exchange to Pamplona in the north of Spain. I am pretty sure I had some concerns but honestly – I just can't remember. 

With the time flow, any unpleasant memory becomes foggy, and in contrary, the happy moments get stronger day by day (at least when speaking for myself). From the time before starting my Erasmus, I only remember myself searching a map of the Navarra region, admiring Google pics of the places near my new substitute hometown and writing down my travel plans. And so even if I try, there is no way to write a bad experience, and I will be just another person praising his Erasmus.
But I guess you also want to read a story, not just a general guff, am I right? Okay, I surely have some. 
In the beginning, it is necessary to mention that Pamplona is a really rainy place. But if you go just a couple of kilometres out of the city, the weather completely changes. And so I went on trips quite often. For example, to the Bardenas Reales desert to be sure I avoid the rain. 
And there it happened. I felt too confident to use marked pathways – I just liked a hill over there, so I crossed the desert straight to my destination. But suddenly, a deep ditch appeared in front of me. 'Meh, never mind, I will go around' I decided because I hate coming back in the same way. 
And so I walked and walked, but the ditch didn't finish! And then I realised I had no idea where I was or where to go – you know, that is the magic of deserts. My only desire became to find civilisation. Sun was burning everything around, and all water I drank just evaporated out of my body. 
From the point I realised I was lost, it took me over seven hours until I found a random village, I ran out of the water, and I didn't feel my feet over the pain. But even at that time, I was already sure it would be a cool kick-ass story for my future kids – how their father got lost in a desert.
Anyway, I don't want anyone to think Erasmus is only about travelling, making friends, parties or whatever else (although all of it is undoubtedly a huge part of Erasmus too). Believe it or not, you also attend the university and what you learn, can help you in the future and you should be aware of it. You get to see your field of study from a different angle, and that helps you to think about it in a three-dimensional space. In my point of view, this is most important, and it is the main message of this article.
Šimon