When I arrived at Paphos Airport, and I had to wait for the bus to take me to my new home for the next four months, all my past stories and my previous thoughts started to pop up in my head, and at this particular moment, I realized that I'm on Erasmus. But let's start from the beginning...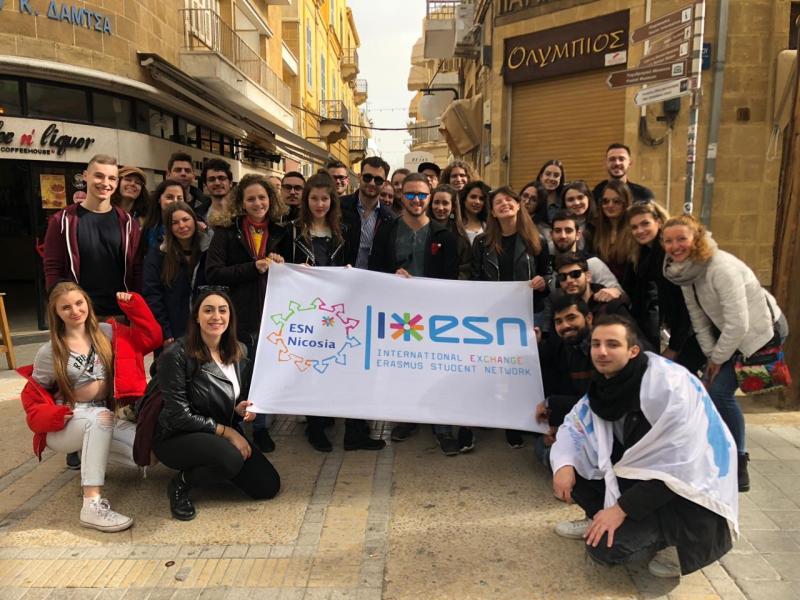 When I first came to MENDELU, I attended an event called "Prvákoviny," where my group leader talked about Erasmus for the first time. For me, Erasmus was out, without even thinking about it or considering it. I didn't know how to communicate in English well, and I had never been to a different country for more than ten days. And for sure, I had never lived alone! But after three years, my friend finally changed my mind. She was so excited that I decided to try this adventure. 
Now, let's return to my landing in Cyprus, entering the bus and going to my flat. Most people probably don't talk about it, and to the lucky ones, it didn't happen, but after I bought all the food needed for living, I spent three days in bed crying, begging to go home. The fourth day I convinced myself that it couldn't be like this. I decided to go to the ESN event to meet some people and change my mood. And voila, I met a Czech girl.
This helped me a lot because I knew I was not alone anymore. Together we started going to Erasmus events and trips, and every time we met more and more people. Everything got so exciting and perfect that I even forgot to call my family for a while. I was delighted to talk with students who had excellent English. The understanding was not a problem, but talking/answering them was tricky for me. People were so patient and helpful when I couldn't find some words or didn't know how to express myself precisely. 
Even though the Erasmus students were kind of divided into small groups, we became a huge family, and that's something that I will take with me forever. My group was mixed with people of different nationalities such as Brazil, France, Italy, Belgium, Austria, and the Czech Republic. We were traveling, going to the beach, enjoying Erasmus. However, every time we met with others at any Erasmus event, we joined together. Everyone knew everyone. And the feeling was the best...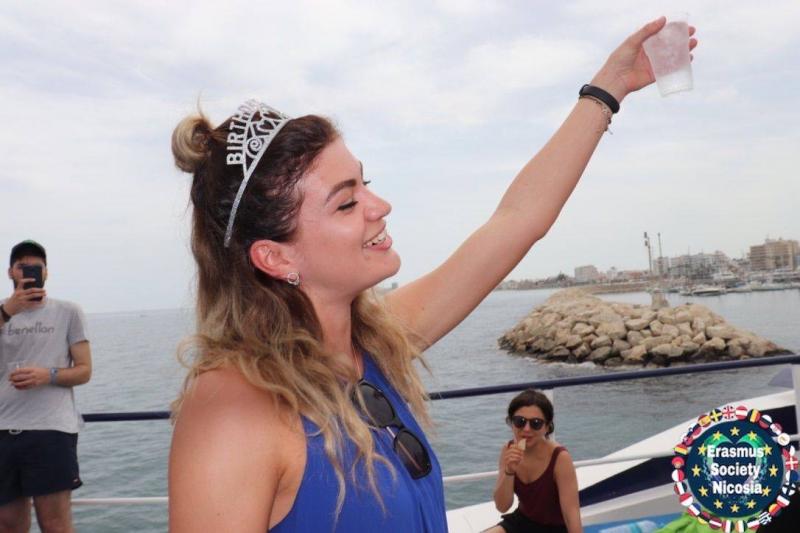 For example, I was looking forward to celebrating my birthday at my Erasmus so much! Organizers from Erasmus Society Nicosia put together a Boat party event that took place just two days after my birthday. So, my friends brought me a "Birthday girl" crown, and when we anchored far from the shore, all my friends took a drink and sang Happy Birthday to me. I love them so much! We were dancing and singing all the time. People were jumping from the top of the boat to the water, and we were giving each other challenges. It was great fun and unusual birthday time. 
At the end of Erasmus, I realized how much I have grown up. How much I have changed my way of thinking about people, the world, cultures, religions. I discovered what I want to do in the future and how I can accomplish my goals. 
I hope the students who are afraid of such an incredible journey could think about it more because there is nothing better than being an Erasmus student.
Zuzka