My Erasmus story began on 25th January 2017. Because of the last exams, I couldn't leave the Czech Republic earlier, and on 26th there should've been a welcome day at my Erasmus university. So 25th was the day I chose to go. Unfortunately, on that day there were no direct flights from the Czech Republic to Cyprus, so I had to use the most complicated way how to get from Brno to Nicosia (the capital of Cyprus).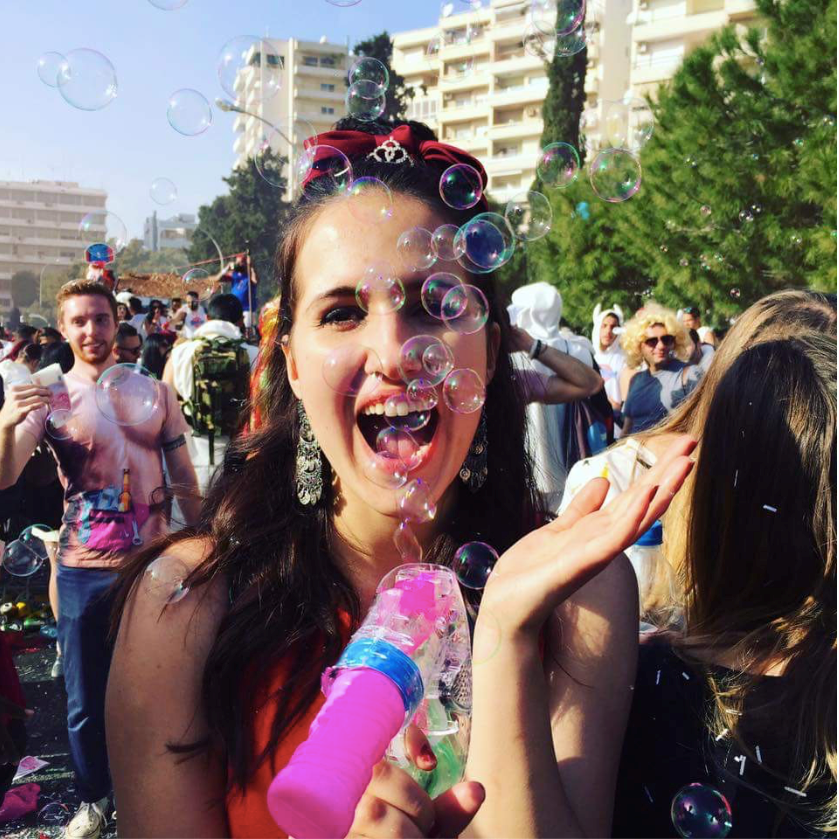 The plan was to leave from Brno to Prague at midnight. At approximately 4 AM I should've been at the airport to catch the plane at 7 AM to London, then from London go to Paphos at 12. Time zone would change twice, -1 and then +2. I should've landed in Cyprus at 5 PM, then take a bus to my city, where I should've been around 8 PM. 
To be honest, even when I went to the USA, the flight was shorter than this most complicated journey ever. I had travelled many times before, so I was sure that nothing could go wrong, that I have lots of time to transfer and I was convinced that I can make it. The plan was nice.
First mistake
I started packing too late. So I ended up crying one hour before leaving, that I can't make it and that I am completely fucked. Also, I kind of underestimated the weight of suitcase that I had already bought, and I found out that 20 kg for the big one and 10 kg for the small bag is not even close to being enough. So if you ever go on Erasmus, try to pack the things before you pay for the suitcase, to have some idea how heavy the things really are. And don't pack for the half-a-year trip of your life a few hours in advance.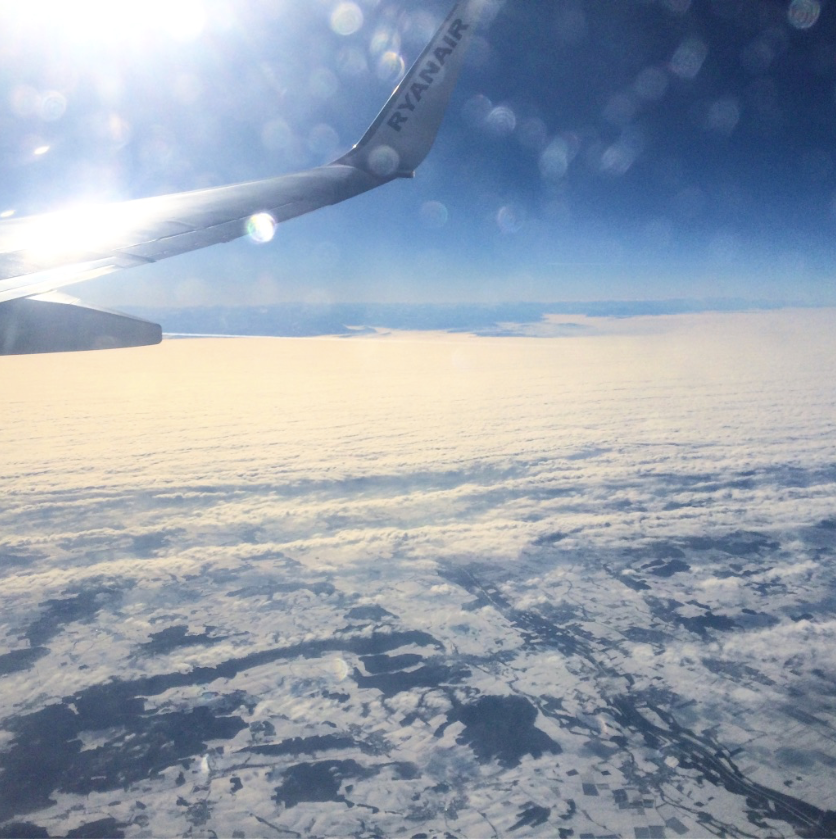 Second mistake 
I happily arrived at the airport, and everything was fine. Until I found out that I lost the small paper from the baggage that I should have all the time with me. So the next two hours of the flight I was totally stressed out that I am already without a suitcase. But luckily, they didn't lose it, and nothing happened. But better don't lose the ticket or you are screwed. 
Third mistake
I was in London, with a few hours which I decided to spend in the duty-free zone shopping because the duty-free is much cheaper in London than in the Czech Republic. Shopping, shopping, time to go was there, and I started the 20 minutes long walk to the right gate (the Stansted airport is quite a time consuming for moving around). I came to the gate, they had just started to let people in, and I found out that I don't have my plane ticket. I just threw everything I had in my bag on the floor, looking for my plane ticket which was not there. Then I realised that I left it in the duty-free zone when I was buying a new lipstick. So a marathon of my life with a hand suitcase, a handbag, and a blanket in my arms was about to start. 
I made it, I was probably the last one who was allowed to enter the plane. 
Do not ever forget your plane ticket in the duty-free zone. 
Fourth mistake
I landed in Cyprus, found my bus and arrived in Nicosia. In my documents from ESN, there was a number for Erasmus taxi... which of course did not work. And the Internet on my phone? Nothing at all, as well. Fuck. So at the bus station, I had found some random people and asked them to call me a taxi. I arrived home. Met my roommate, we were talking, and after two hours, I was about to start unpacking. 
And then I found out. The suitcase was not mine. So with my low level of English, I had to call the bus support hotline and explain everything. Luckily, the other person found out earlier, and she was already looking for me. In the end, the same taxi driver who drove me home took them to my place, and we swapped the suitcases.
I was utterly dead and depressed already. 
Next morning
I woke up, happy about the welcome day at the university, which was the reason for going such a complicated way. So I arrived at the school and waited there for 2 hours just to find out that this welcome day is for the local students, only in Greek.  
But after probably the most fucked-up day in my life, I had the time of my life in Cyprus, and I enjoyed every single minute. 
Zuzka