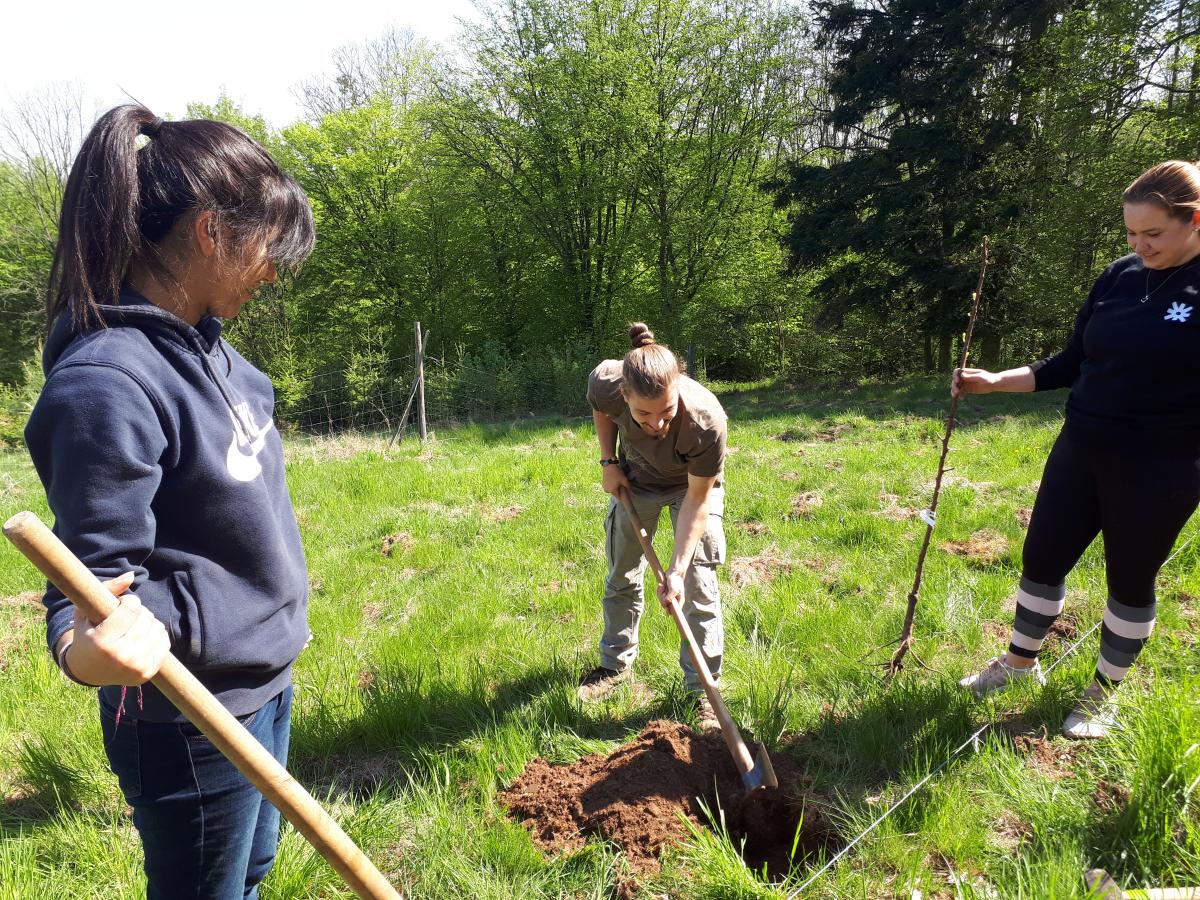 1st of May is a day of love in the Czech Republic. Together with our Erasmus students, we celebrated this day with the love of nature, of our Mother Earth, of trees. Yes, we went to PLANT TREES.
We met at 7:40 in the morning and went by train and a bus to Krhov where we met Pavel, the owner of the land, to plant apricot trees. In the beginning, he informed us about the surroundings, about our work which we were supposed to do and showed us how to do it. 
After digging holes for a while, planting apricot trees, watering them and fencing them against nibbling by animals, we caught the tempo, and everything went smoothly. There was even enough time to have a chat and fun together during the work.
Of course, after hard work, there should be some reward. This time it was a typical Czech "sausage grilling" above an open fireplace. Pavel brought us awesome home-made sausages, and we enjoyed the sun, being with friends, good food and drinks! At the end, we left some nice messages to our planted trees to grow well and then went back to Brno!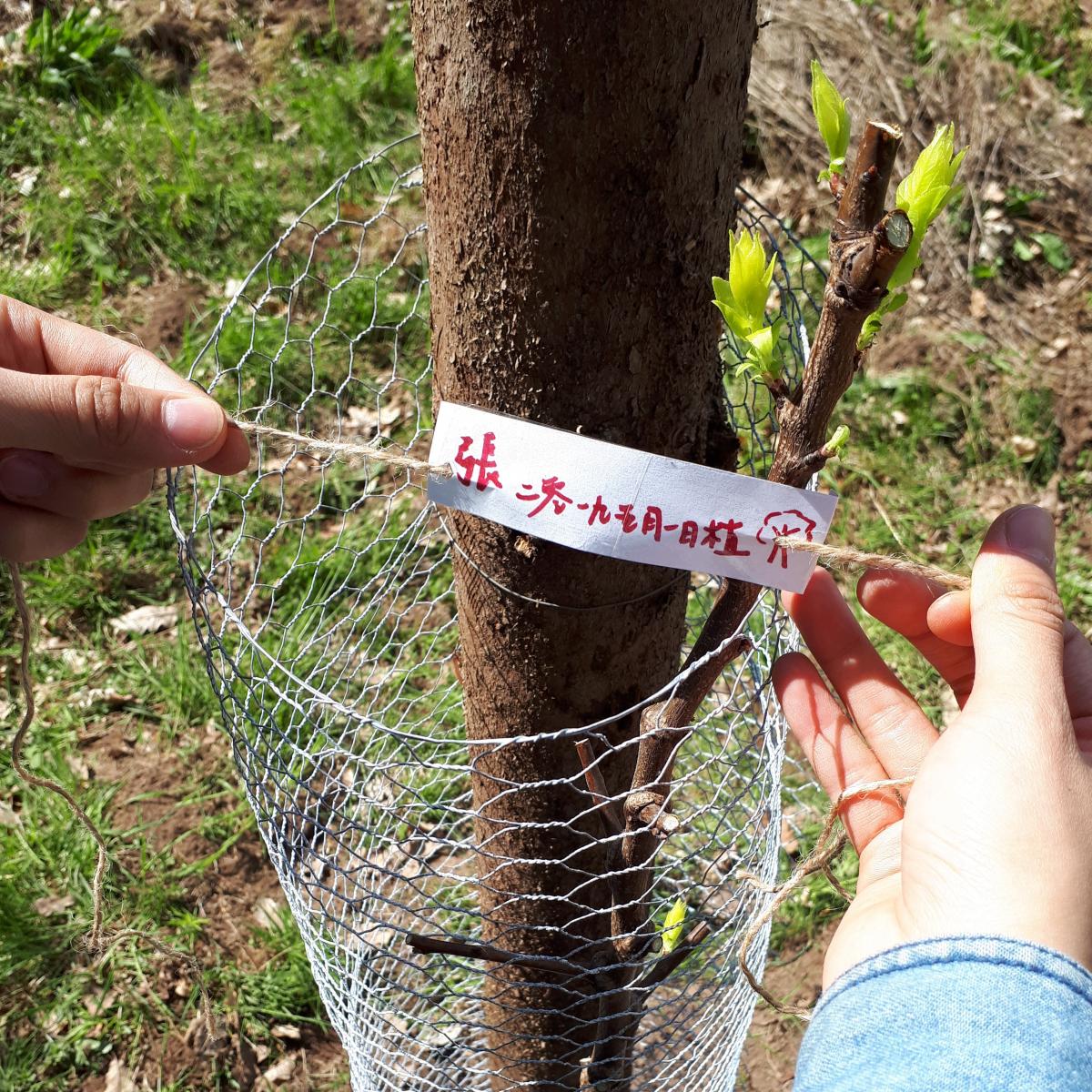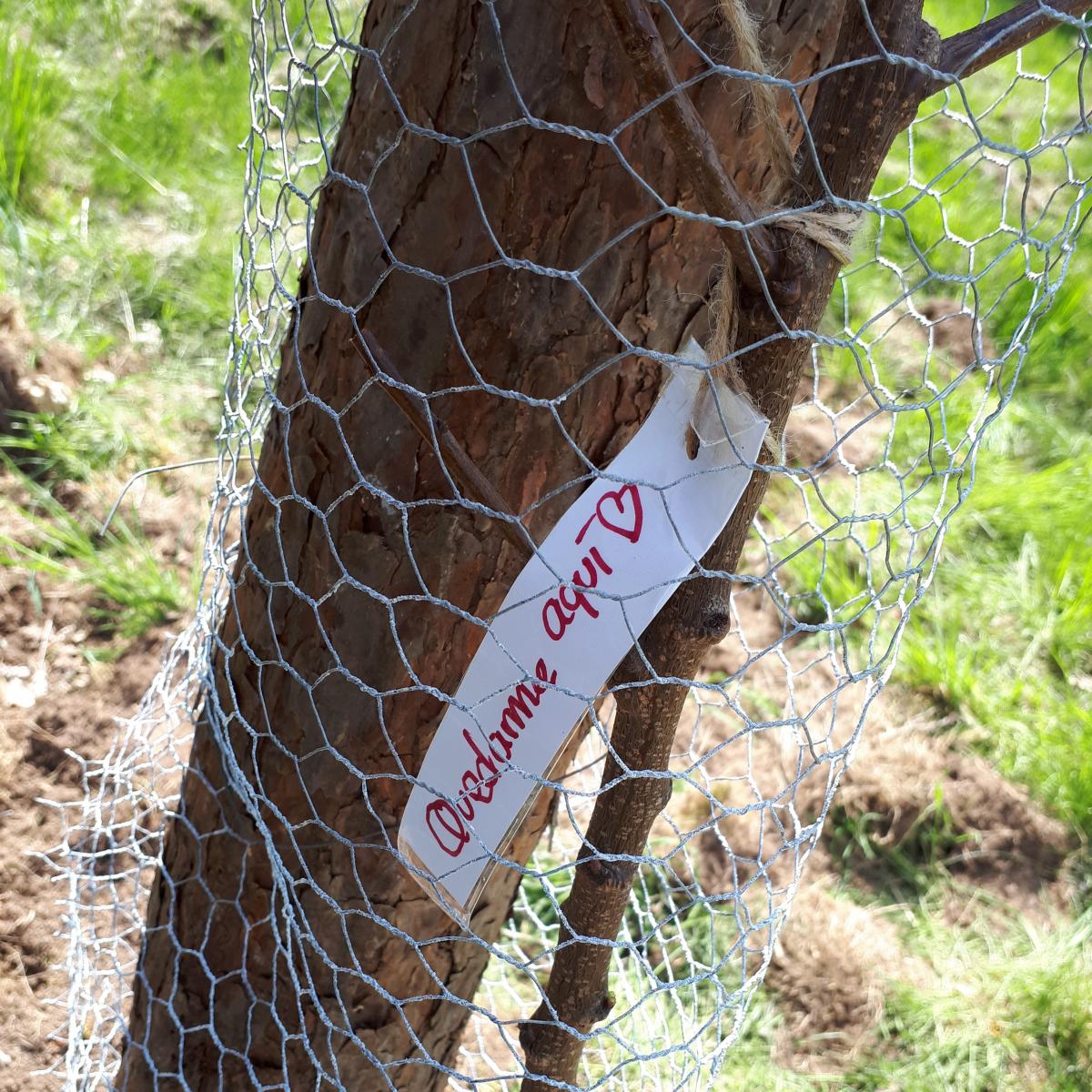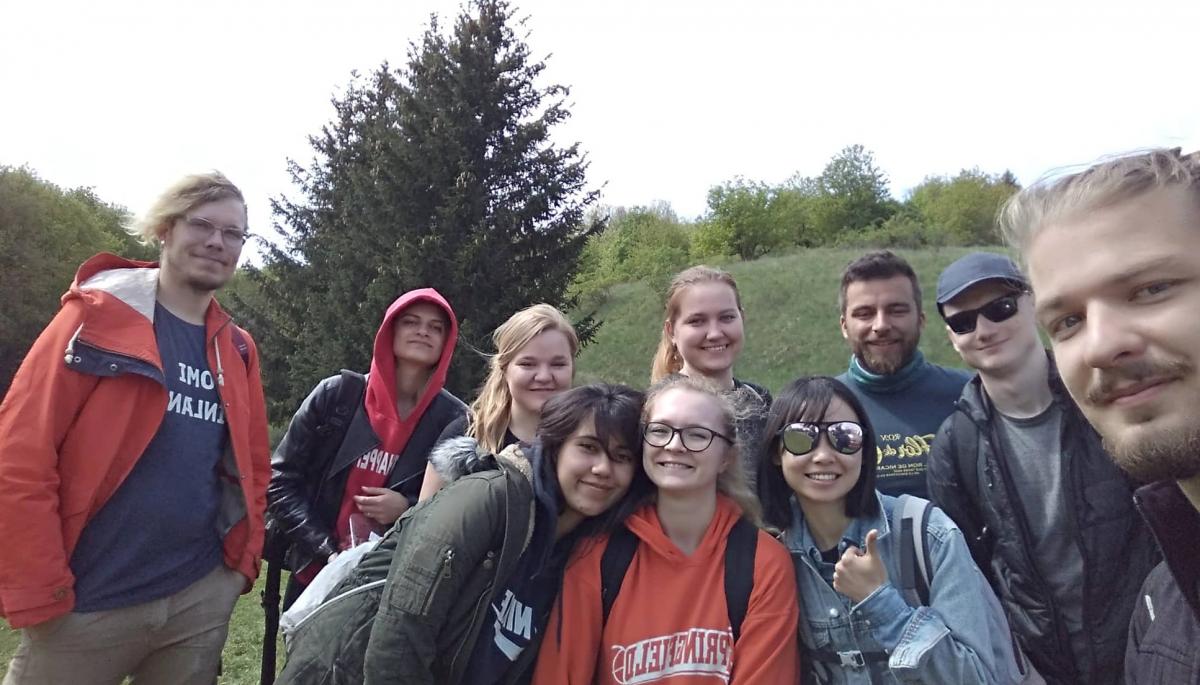 See you in future, our trees!