Social Inclusion days with ESN MENDELU
During the last two weeks, Social Inclusion Days took part all over Europe, one of the biggest projects of ESN. Social Inclusion Days are over and therefore we are now coming with a retrospective overview. Within those two (in some cases three) weeks we held several events in which both our Erasmus and ESN members participated. It was Café Lingea, Erasmus in schools and the St. Nicolas day.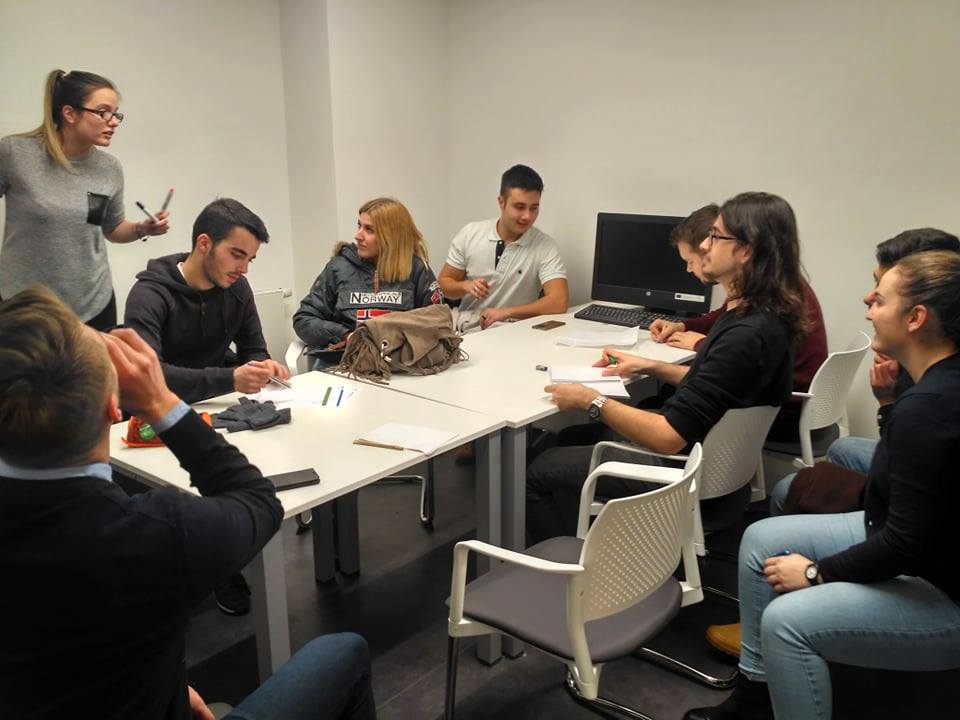 Starting as a part of Social Inclusion Days, Café Lingea gave us a chance to learn the basics of multiple interesting languages directly from native speakers. This was only possible thanks to the fact that many Erasmus students volunteered to be teachers of their mother tongue. The classes were free and open to anyone who wanted to come. And the teachers were fun and excited to pass their knowledge to others.
This semester, Café Lingea took place in our section for the first time. And we had the possibility to learn Spanish, Greek, Croatian, Polish, French, Norwegian, German and Hungarian. It was wonderful to see people from all over the world coming together to learn something new and helping each other. 
Another of our social events was Erasmus in schools. During two weeks our Erasmus students were coming to a local high school to English lessons. In the classes, they presented their own countries and cultures to local high school students who were really interested in everything. This way we want to say thank you to all the participants because you were really professional presenters and the local students really enjoyed it – same as we all did.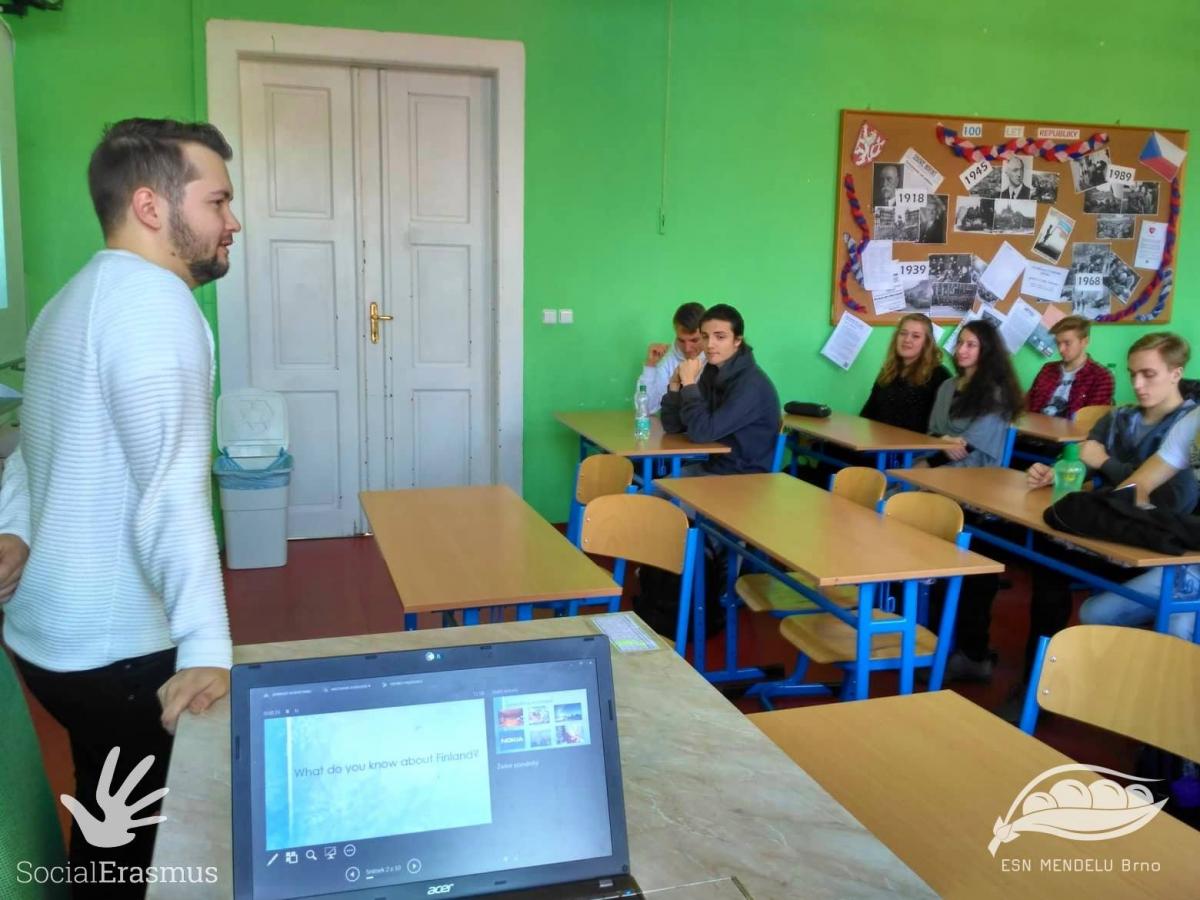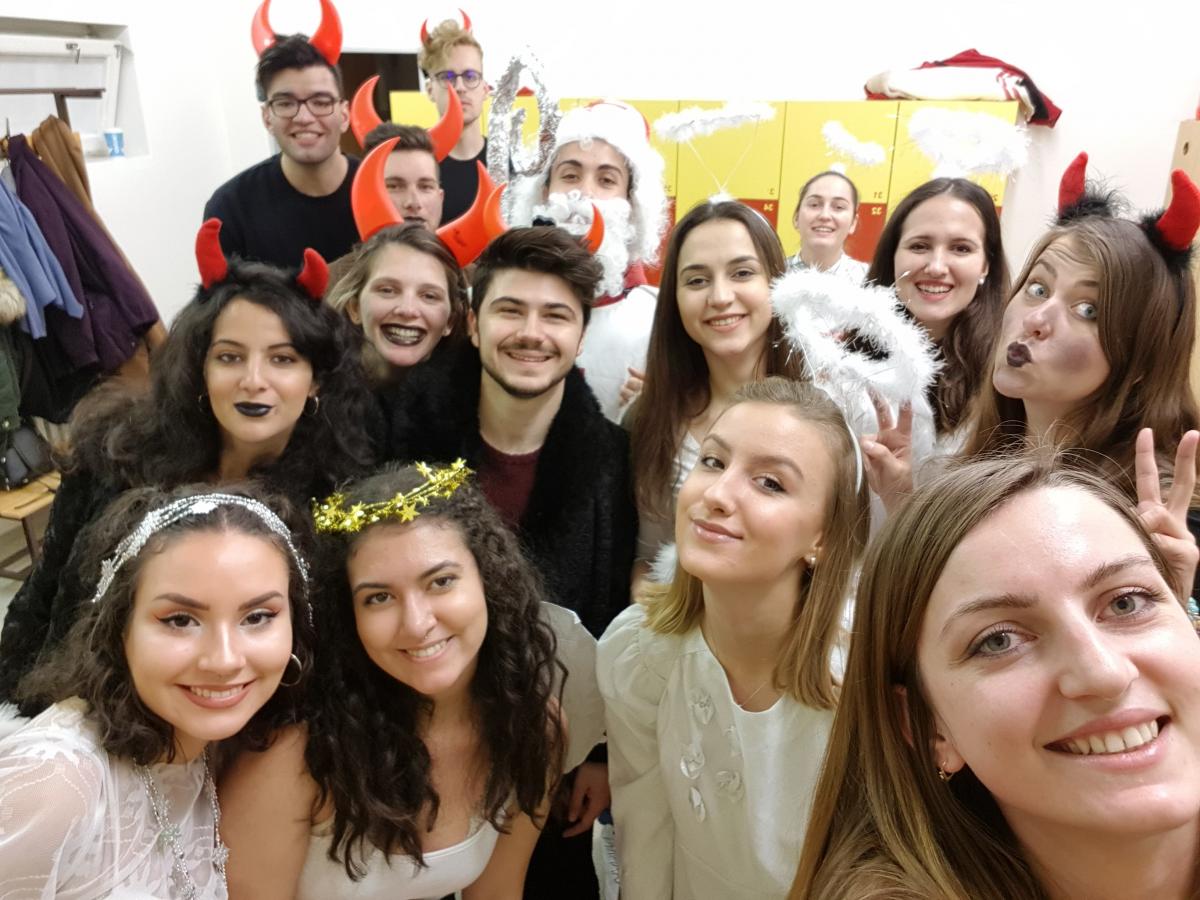 Last but not least, St. Nicolaus day took place on 4th of December. Our students put on the masks and costumes of St. Nicolas, angels and devils and went to the Kociánka Centre for kids with special needs. They made a little show for the kids who were really excited and it was so nice to see their children's eyes shining, full of the innocence. They told us some poems and sang songs they know and in return obtained some sweets from our Erasmus students (well sorry, I mean from St. Nicolas). For most Erasmus students, and also our ESN volunteer it was the first experience with kids and young people with disabilities. It was a different but probably the most emotional a moving experience for everyone who participated. 
We all enjoyed these wonderful events. Did you?