Were you there during the Battle of Austerlitz in 1805? 
No?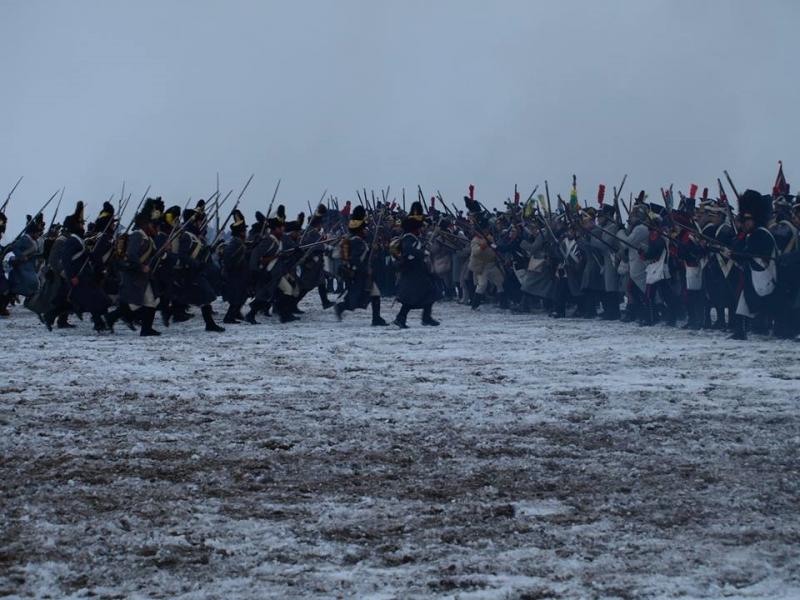 Did you really miss it?? Fortunately, you can experience the battle again, during a re-enactment on the actual battlefield. There will be around 1000 soldiers and 60 horses showing us how the action took place.
Known as the Battle of the Three Emperors, regarded as the most significant victory of Napoleon's Grand Army, changed the map of Europe and its history. It took place in the region eastwards to Brno on 2nd December in 1805. Today there is Slavkov u Brna, also called Austerlitz, which is near Brno. 
Using ingenious tactics, the French emperor was able to defeat much greater force in a more strategic position.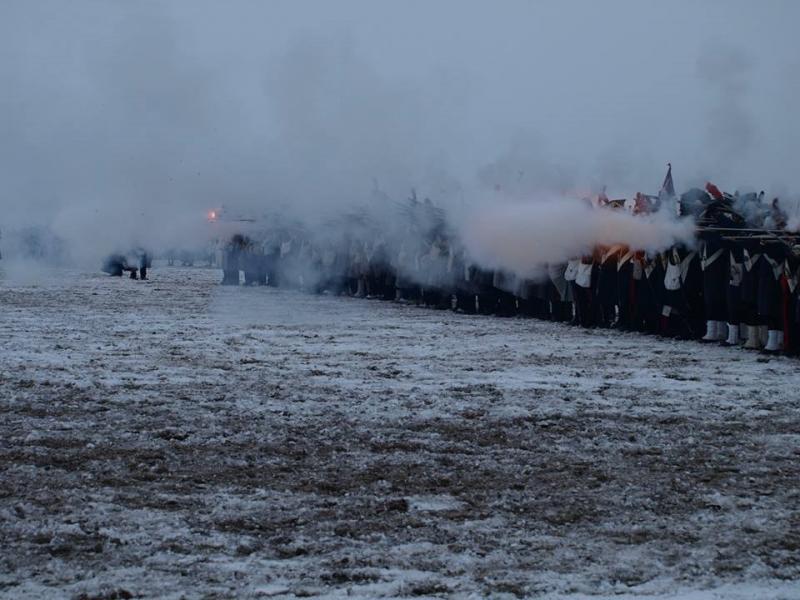 Widely regarded as the most significant victory achieved by Napoleon, the Grand Army of France annihilated more massive Russian and Austrian army led by Tsar Alexander I and Holy Roman Emperor Francis II. Austerlitz brought the War of the Third Coalition to a rapid end, with the Treaty of Pressburg signed by the exhausted Austrians later that month.
People (mostly actors) from different countries are coming to perform this epic battle again.
The simulation is held annually first Saturday of December. This year, you can watch it between 29th November and 1st December. It is worth to see, so don't hesitate and plan your trip!