Era

sm

us+ app 

Erasmus+ is a new application launched on January 28th, 2021, created for participants in the Erasmus program. The purpose of this application is to gather all the needed information for the whole Erasmus experience, connect every single country where it is possible to do the Erasmus, as well as make the entire Erasmus experience way easier.
As the first step in using this app, I recommend creating an account. You will sing in quickly with your email address. Directly after verifying the account, you will have full access to all the functions of this app. 
In your profile setting, you can select Erasmus+ Programme, your home and host institution. On the main page, you can see the options for each part of your Erasmus and find out all the information on every single step of the whole journey. You can learn about the process from the application phase to the return to your home country.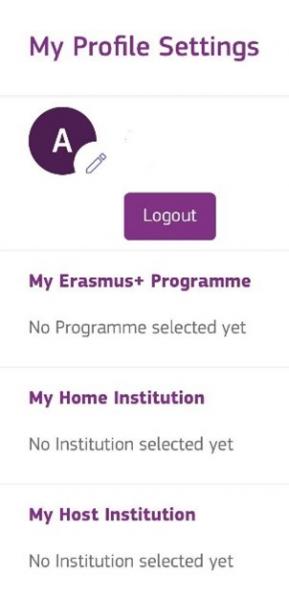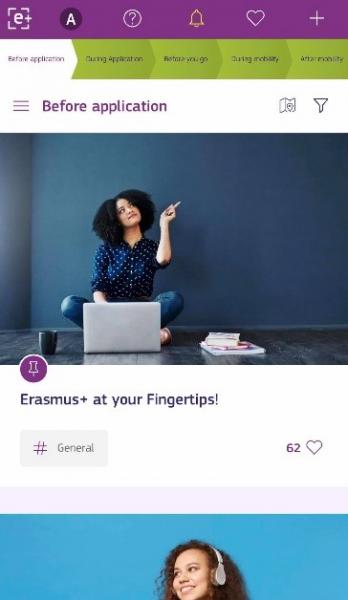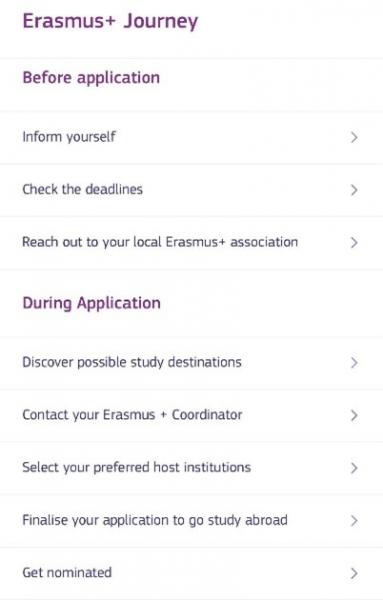 Information is not the only thing you can search for in Erasmus+. All the users of this app can share their stories and tips with other students considering going on Erasmus. It informs about ESN's services as well as the ESNcard discounts and all the events which ESN sections organise. This is the first version of the Erasmus+ app, and it will be updated and improved, so you have even more to look forward to.
CZ Erasmus app
CZ Erasmus app is a useful application for incoming Erasmus students of Czech universities. You don't need to sign in, you simply download it, and it's ready to use. When you open it for the first time, you have to choose a cite and your section. You can change this later, so if you visit another city, you can look at what the local sections have decided to showcase there. 
This app will help you with your daily routines, such as finding the nearest money exchange, grocery shops or a nice place to relax. It will show you tips for good restaurants or clubs. In case you need medical treatment, it can recommend a local doctor. This app also provides important points at your university like ESN office, International Relationship Offices, canteen or dormitories.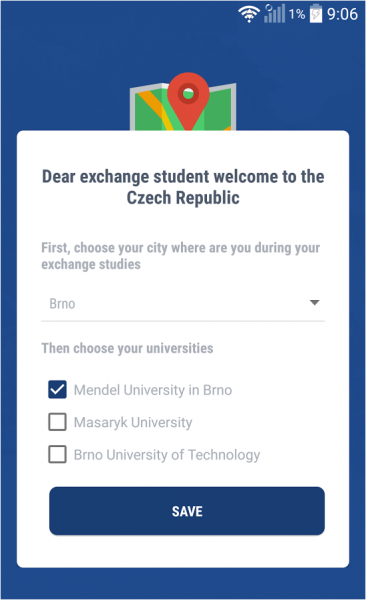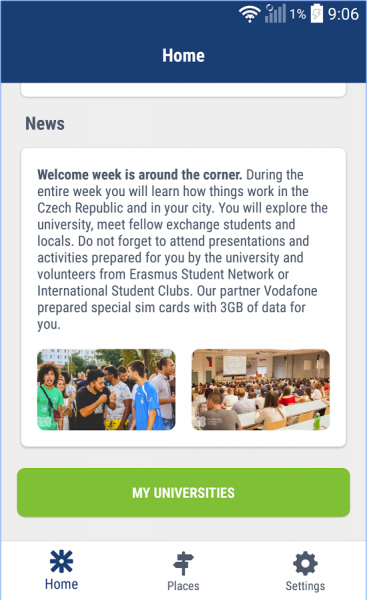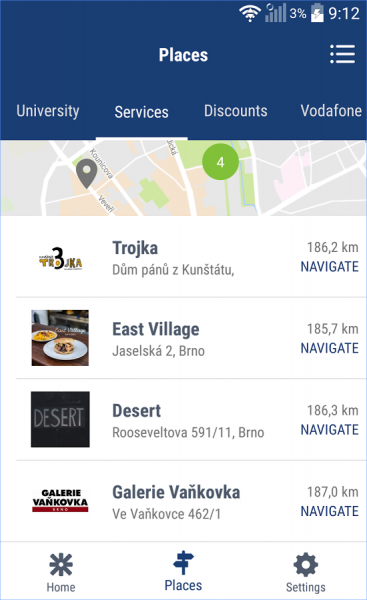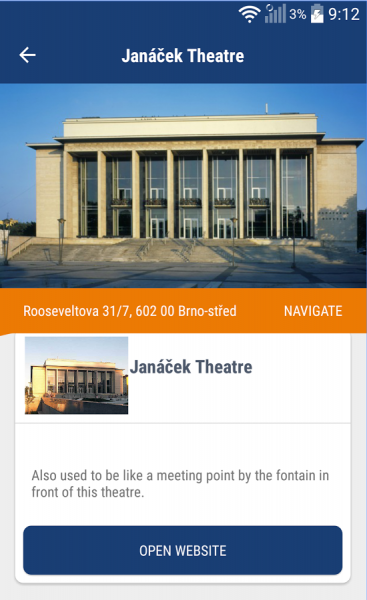 It was designed by members of ESN CZ, and content is provided by volunteers from local ESN sections.
Note: Currently, there are some issues with the App Store that ESN CZ is working on resolving very soon. 
 IDOS 
This application is for public transport's timetables in the whole Czech Republic, and you can download it for free. You can find there all kinds of public transport, which we use here. This app is very easy to use.
After downloading, you can enable location data so the app will recognise where you are, and it can find you the nearest stop. In settings, you can change the language to English. You will then just write from where you want to go (you can use your location, name of the stop, city, street or some travel spot like a castle, cave, etc.) and date and time. In advanced settings, you can choose the kind of transport company you want to travel with, and if your way should be direct or you do not mind changing the vehicle.
This app will make your travelling way easier because it will show you how delayed your vehicle is and the number of the platform too. In case you do not want to download this app into your mobile phone, it is no problem! You can just easily visit their website https://idos.idnes.cz/en/idsjmk/spojeni/ and find your transport there. And guess what! You can also easily buy the tickets directly there.
I will give you a small tip. When you are using this app, at first choose the region or city you are actually in. For example, if you are searching just for transport around Brno, choose "Brno + IDS JMK". And when you want to visit other cities across the country, then select "All transport" and input the names of the cities you want to travel between. This setting will make searching for the exact stops and streets much easier than always using the mode "All transport"!
 MAPY.CZ 
This is a handy app and as well website which you can use for navigation. The thing I consider the best about these maps is that you can change the type of maps. You can choose between basic, transport, touristic, with photographs, aeroplane, geography, or historical map. I think the best one is the touristic map, especially for trips involving walking.
Using this type of map, you will see all the colours of a hiking trail, which we have here, and all the sights. You can quickly choose a starting point and place where you want to finish, and it will plan your trip. You can choose between a car, bicycle, walk or public transport (it can also find you the exact transport and timetables). In case you are planning on seeing more things on the way, it is no problem for this app either. You can add places you want to visit on the way, and it will show and plan your journey. This app will be literally your guide which will lead you step by step. Believe me, after using it for a while, you will use this app every single time you will go for a hike!
Download the apps
Using these QR codes, you can download the apps you'd like. It redirects you to an app store according to your device.