Being an ESN member is lots of fun. You get to go to free parties, social and cultural events, join fun sports activities, or go on trips around the Czech Republic with our Erasmus students. But why should you join now in these difficult corona times?  
Make new friends from all faculties of MENDELU
With online schooling, no university events and even Green being closed, lately, there has been very little to no chance to meet new people from the university. By joining our ESN family, you can meet other ESN members from all faculties and create new friendships despite these challenging times. 
Get to know people from all over the world
While helping Erasmus students and other foreigners coming to Mendel University, you can spend time with interesting people from all over the world, create valuable friendships and find out more about different cultures. 
Practice English and other languages
Travelling is not easy nowadays, making it challenging to find opportunities to practice English or other languages. In ESN, we use English on a daily basis and interacting with our Erasmus students allows us to learn or practice other languages such as Spanish, German, French and many more.
Develop new skills
By joining ESN, you can gain useful experience in many different fields such as project management, time management, HR management, communication, IT, finance, social media and much more, which will come in handy in your future career.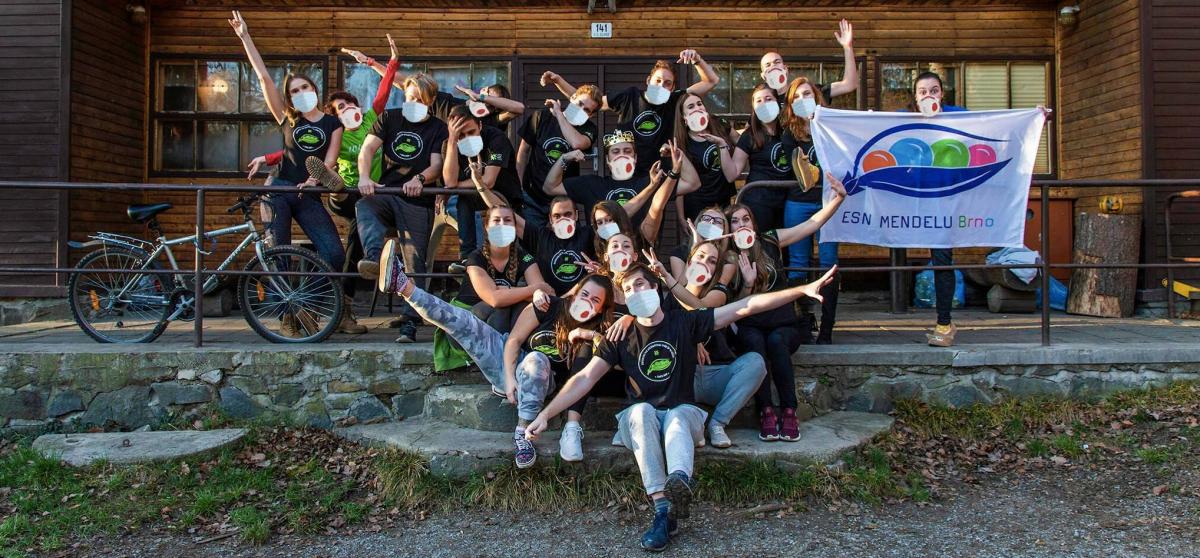 The main purpose of ESN is helping incoming Erasmus students and connecting them to the local community. Erasmus is about meeting new people, finding friends from all over the world, getting to know different cultures, travelling, exploring a new country and having fun. However, during the corona times, it's not as easy. Here are a few things why Erasmus students need you:
Arrival 
Even the arrival itself can be quite challenging. When the incoming students come to our lovely country, they have to follow the arrival conditions, which can get pretty confusing. They will surely appreciate our help with making PCR test appointments, finding permanent accommodation while self-isolating, or just helping to solve any possible difficulties they could face. 
Finding friends among other incoming students
Making connections with other Erasmus students is a necessity to have a fantastic Erasmus experience. With online schooling and no offline social events, it's not as easy as usual. Help our incoming students get to know each other through our online events, Facebook groups, etc.
Exploring the Czech Republic
Travelling to other surrounding countries is not possible these days. That gives us the opportunity to show our Erasmus students how delightful our country is. By giving them tips for some interesting trips, we can show them many beautiful Czech locations.
Having an amazing Erasmus experience
As simple as that. Just be there for our incoming students, be happy to answer their questions, help them in a difficult situation, spend time with them and simply be part of their unforgettable Erasmus experience. 
Does this sound interesting to you? If your answer is yes and you want to become an ESN MENDELU member, or just want to ask some more questions, don't hesitate to contact our HR manager at hrmanager@esnmendelu.cz. We don't require any previous experience, we will teach you everything you need to know, and you will have full support from the whole team. So what are you waiting for? 
ESN MENDELU Brno team