Have you enjoyed the Christmas break and the exam period? Well, we did and so we are now ready for the summer semester and loads of new blog writings! The Welcome Week of the new semester has just started and so we are here with the first post in 2020! If you are an incoming student on Erasmus at the Mendel University, a former one or a supporter of ESN MENDELU Brno, let's read together what our last year Erasmus student Nunzio from Italy says about his time in the Czech Republic.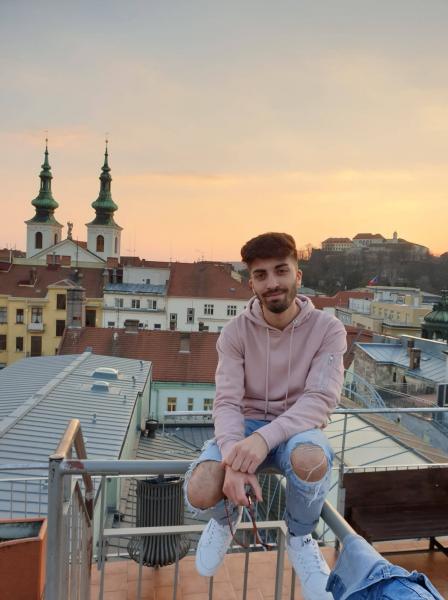 1. Why did you decide to choose Brno for your Erasmus stay? 
Sincerely, I chose Brno without knowing anything about this city. At the university that was one of the only available choices... actually, I can say that it has been destiny.
2. How did you feel after leaving your country and moving somewhere you have never been before? What was the hardest part of it? 
I hadn't realized I would be at a different place until I arrived. I was excited about a new life I was about to experience those months, but at the same time, I was worried. After many days of searching, I found a room in a shared flat... probably the worst choice I did in all my Erasmus (apart from meeting my Slovakian flatmate)! After a month, I found a room in the JAK dormitory and from that day, my Erasmus definitely started. That place was an important part of my Erasmus.
3. Do you think it is important to have someone who helps you the first days in a new city (to have a buddy, help from ESNers)?
Of course, yes, it can help at the beginning of your experience. It can introduce you faster to the new city and its culture and lifestyle. Also, to know a person you will remember forever, and members of ESN MENDELU Brno are definitely people to be remembered.
However, in my opinion, it's better to do all the things alone... it can be confusing the first days. Still, I think it's an opportunity to improve your character, to be stronger and to know you can survive on your own in any situation in your life. For me, it was like this.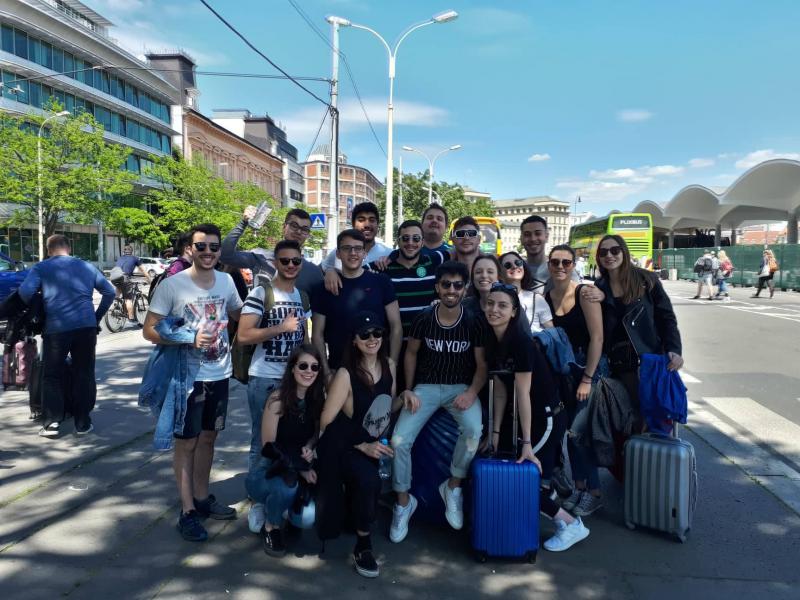 4. After ten months of living in Brno, how do you see the Czech Republic? What do you like and what you don't? Can you compare lifestyle in Brno with the city of Catania, where you live? 
Well, I had never thought of the Czech Republic in my life before. Still, nowadays, I think I discovered a treasure in the heart of Europe: a country full of history, landscapes, castles and characteristic little villages.
Prague will enter your heart, but I think Brno is the perfect place to live the Erasmus experience for many reasons. It's a small-big city, and it has everything you need, you can find whatever you want. The transportation is the best in Europe: I've never seen a bus or tram having a delay more than 1 minute, and during the whole night you can take buses every hour (imagine having to come back after a devastating night searching for a taxi).
ESN is very organized, you can enjoy a lot of their events. The nightlife is perfect - there are many bars and disco according to your taste. If you come during the summer semester, you will enjoy loads of festivals and outside events in the middle of nature. You are practically near to the best European cities, and you can visit them easily and for a low price. 
You have to know that beer in the Czech Republic is like pasta in Italy. Forget about beers you have drunk until now, the taste here is different. 
Unfortunately, sometimes I saw a restricted mentality of local people, especially for what is related to the foreign aspect of the city. But it is something that starts to disappear thanks also to thousands of students from all over the world. I can say that comparing to Catania, the lifestyle is different.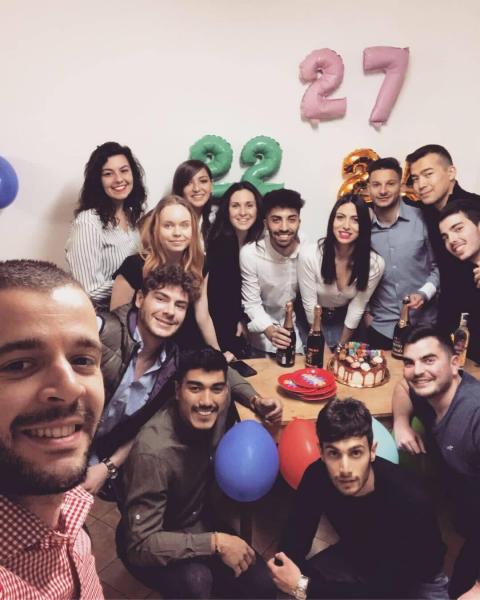 5. What does ERASMUS mean to you? What did this experience give you? 
Erasmus has a lot of meanings. For me, it was an opportunity to revalue my vision of life. All the experiences you make in this 'second life' help to improve yourself, to know how the world you live in works. It helps you to become a better person and to discover the strongest part of yourself. An Erasmus year should be mandatory for everyone. 
6. Can you tell us what the strongest moment for you was?
Definitely the last day. I have never felt anything similar. After ten months, it was not so easy leaving Brno. Seeing all the people I met staying with me until the last second until I took the bus. It made me feel so glad about what I had lived, and I like to think one day I will meet all of them again.
7. Do you think about going for such exchange again? 
Of course, I do. 
8. What would you recommend to people who think of going for the Erasmus+ program?
Don't hesitate about it and just do it. It's something you have to experience on your own, something that you will never forget and definitely, it's something that changes your life. Please don't listen to others saying that it is only a waste of time... maybe it is, but it is the best waste of time you can do in your whole life. 
Once Erasmus, always Erasmus.