Two very special days are coming this week. The burning of witches and the May 1st. What are they about? 
The Burning of Witches 
This Czech tradition takes place during the night from April 30th to May 1st. So this year it will happen during the night from Friday to Saturday. This tradition has been celebrated since pagan times, and besides the Czech Republic, it is kept in other European countries such as Germany or Netherlands. In the old times, people believed that evil witches were especially powerful on this day and gathered their entire coven to harm people. To protect themselves, people lit up big bonfires to weaken the dark and evil powers. They also used to throw burning brooms into the air in hopes of hitting a witch that would happen to fly by. During the times of inquisition, there were many alleged cases of witches that ended up burning on the stake. Nowadays this tradition is mainly kept in the countryside, where people light up big bonfires, gather around, drink, eat and have a great time. Sometimes it's with program and games for kids, who usually dress up as witches. In many cases, there is also a symbolic witch on top of the bonfire made out of straw and old clothes.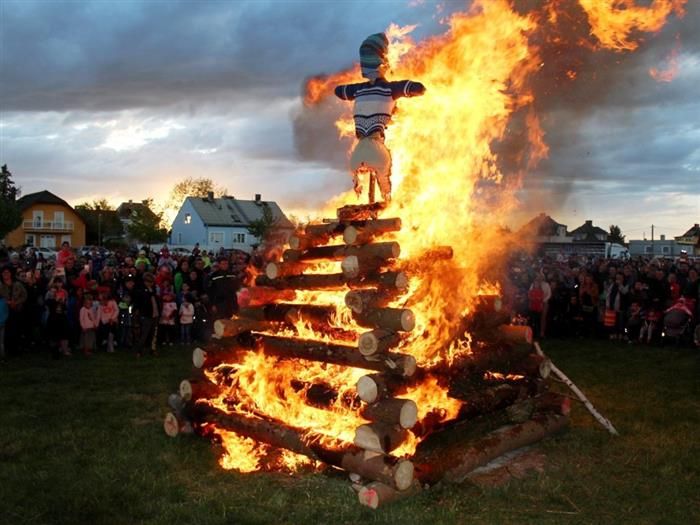 May 1st – The Day of Love
On Saturday, right after the burning of witches, there is Labour Day, a national holiday celebrated in many different countries. However, in the Czech Republic, this day is more about love and spending time with your significant other. The meaning behind this national holiday and all the different traditions we do during May 1st is already described in this article.This time we would like to list some ideas of how you can spend this special day with your loved one. And if you are single, don't worry, you can always take some friends along and enjoy these lovely places too.
1. Kiss under the blooming tree 
Kissing under blooming trees is probably the most popular tradition of May 1st here in the Czech Republic. The legend says that the women who get kissed under the blooming cherry tree on May 1st will abound in beauty and attractiveness, and those who won't be kissed will happen the opposite. The cherry tree is the best option, but other blooming trees are acceptable as well. So find yourself a blooming tree and kiss your significant other. Here is our tip for a wonderful blooming tree: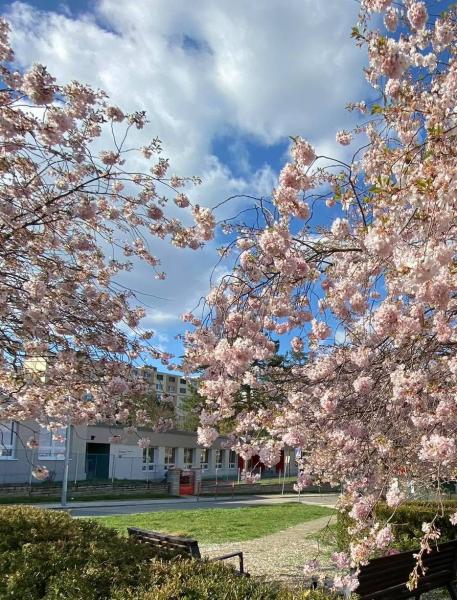 An excellent trip for this day could be to Hustopeče to see the blooming almond trees! And if the blooming would be already over, don't worry. You can at least see a beautiful view from the lookout tower or taste some local wine.
2. Picnic in a park
Get your favourite drinks and snacks, bring a comfortable blanket, take some games with you and have a picnic in one of the many parks in Brno. We suggest park Lužánky, our largest public city park, or the park surrounding the Špilberk castle. Park Kraví hora is also a great picnic spot, but for now, it is unfortunately closed due to reconstruction.   
  3. Boat ride at the Brno Reservoir
Another fun activity is to go on a boat ride at Brno Reservoir! Boat rides are part of the Brno public transportation, so you can find the departure times in the IDOS app or here. Besides the boat ride, there are many other activities to do in the Brno Reservoir area. You can rent a paddleboat or a paddleboard, swim if you're brave enough, visit the Veveří castle or simply just walk around the lake.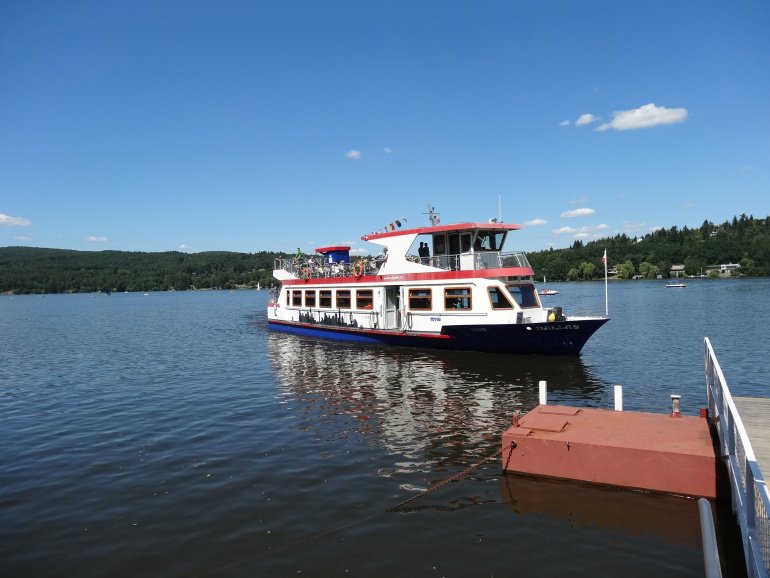 4. Bobsled track in Líšeň
If you are an adrenalin junkie or you're more into adventures activities, you will definitely like the bobsled track in Líšeň. The "Bobovka" is located in Mariánské údolí and it is the first bobsled track in the entire South Moravian region. The track is 800 meters long, and you can go up to 40 km/h. You can find out more information here.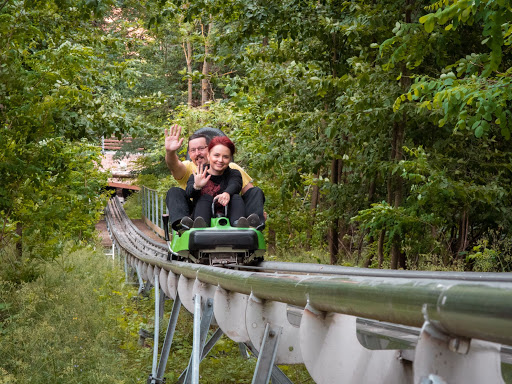 5. Deer park Holedná 
Last but not least, we suggest visiting the deer park Holedná, where you can take a peaceful walk in the forest. With a little bit of luck, you will come across fallow deers and other animals, or you can visit the new view tower. How to get to deer park Holedná is detailly described in our previous article. 
We hope you will enjoy both of these days as much as you can, and if you decide to try one of ours date suggestions, don't forget to tag us on your photos and possibly share your love story with us on Instagram!