Finally, spring is here! Although the restrictions still limit number of possible activities, in Brno, you will find many outdoor places where you can meet your friends and have a great spring day. So, grab a blanket for a picnic, prepare some food, buy some drinks and let's have some fun!
Park Lužánky
This park is the oldest and largest park in Brno. It was founded in 1786, and it is one of the first public parks in Central Europe. This park resembles a green oasis near the very centre of Brno and has over 20 hectares. This place is perfect for sports, games, social gatherings and picnics. If you decide to visit this park, you can take advantage of the different areas that offer lots of options of what you can do here. Locals come here mainly to run, play petanque, slackline, work out on the workout playground or outdoor gym. There is also an electric grill that you can reserve.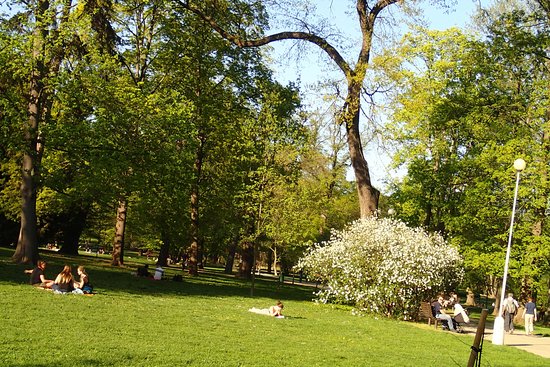 Park around the Špilberk castle
This park was founded in 1861, and its area is approximately 17 hectares. The park, together with the castle area, is a National Cultural Monument. The hill of the park itself, where the castle lies, can be reached from many different sides. This path to the castle leads up a steep hill through a large and beautiful park with lots of unique places to relax, benches and places where you can enjoy the view. On the south side of the park is a lovely gazebo and petanque playground. It is an ideal place for a friendly beer encounter.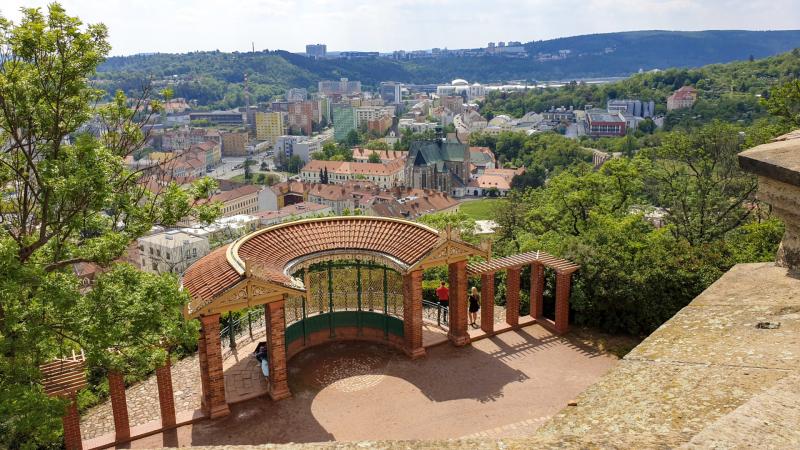 Barbecue areas
These two places mentioned above have something in common: they have a public grill! You can find the barbeque point at Lužánky behind the traffic playground next to the street Pionýrská. At Špilberk park, it is located in an area of gardens under the castle walls. If you decide to go to these places to grill, you must make a reservation in advance on the website. The fee for one reservation is 50 CZK, and the maximum length of one reservation is 2 hours. When visiting this place, it is also essential to get acquainted with the rules of use and operation of this public barbecue place in advance. Grilling points are also on the shore of Brno's dam or at hill Kraví hora, but these grills are not electric, and you have to bring your own carbon.
Brno's Dam aka Přehrada
This place is also called "Prýgl" by the locals. The dam is part of the 'Podkomorské lesy' forest nature park, and its surroundings have an area of 250 hectares. Because there are extensive forests on both sides of the dam, there is the possibility not only of water sports and sunbathing by the water but also hiking and cycling. It is a trendy place for cycling, sports, recreation and relaxation. You will find many restaurants and pubs, beaches, sports fields, as well as pedal boats, boats, and paddleboards all around the dam. In the spring and summer months, it is possible to use boat transport within the Brno transportation card. It is possible to travel within the entire dam and visit the castle Veveří, which is a great tourist attraction. You can also take a bus or drive to the castle.
ZOO Brno
Get ready for the great news! On Monday, April 12, the Brno Zoo finally opened after the lockdown, and now it is possible to visit the zoo's outdoor areas. The zoo is open daily from 9:00 am to 6:00 pm. Refreshment windows are also available at the moment. Capacity is only 20 % of visitors, which is about two thousand people. The Brno Zoo is a great place to spend the whole spring day and enjoy the company of many surrounding animals.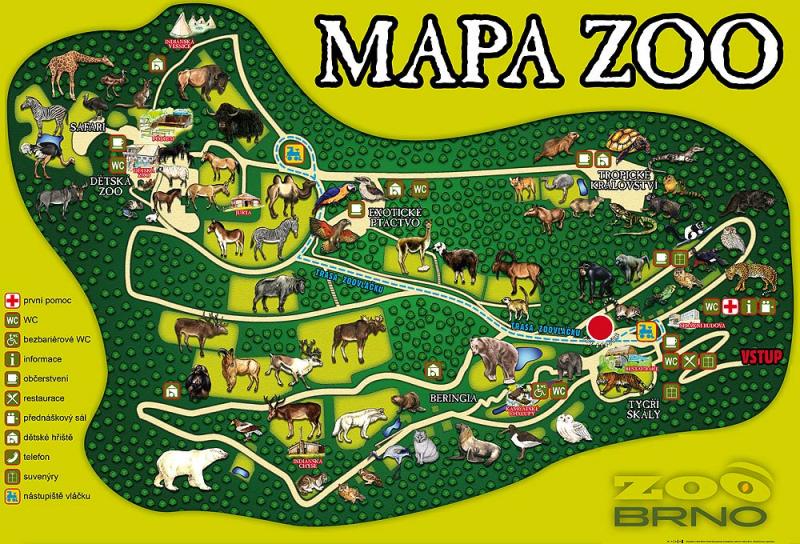 Park Tyršův sad
This park belongs to another cultural monument of the Czech Republic. It is located on the site of an abolished city cemetery along Kounicova Street, and it was founded in 1908. This place is nicknamed the "oasis of peace", and even though it is a beautiful quiet place, it is not as well known as, for example, Lužánky. If you decide to visit this park, you will see beautiful flower beds or a mini zoo (part of the park is a paddock with goats, in summer, there are open spaces with aviaries or rabbit houses). This park is one of my favourite places in Brno, where it is quiet, and it is an ideal place to relax, study or read books.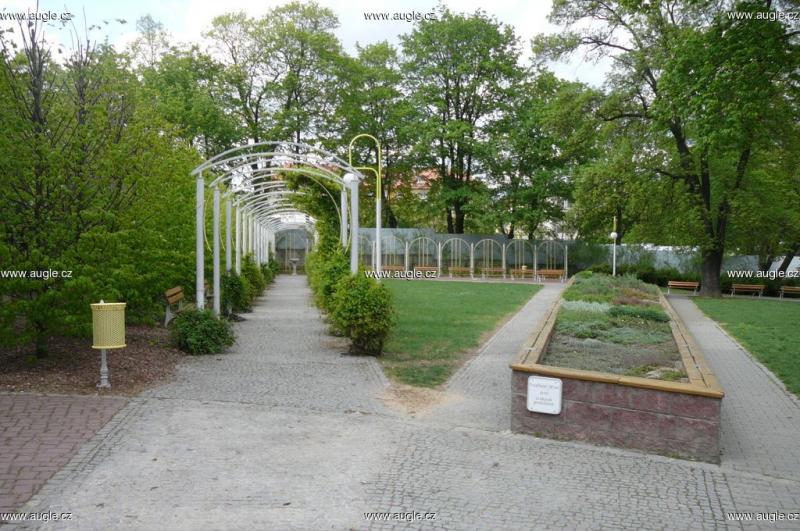 In case you are looking for something different like a place to go for a day trip or some other travel tips in Brno, look at our previous blog posts! We already shared with you many travel tips and other outdoor places you can visit in Brno and its surroundings, and we believe you will find the right fit for you! Here are some travel tips from our Blog, where you can easily go, and that are close to Brno: View tower in Brno, Short hikes with nice views, Witches' Rocky Mountain Ridge, Rudice.
If you decide to go to some of the suggested places, do not forget to share your experience with us and tag us in your Instagram stories and posts using @esnmendelubrno and #traveltipsESNmendelu. Have fun!